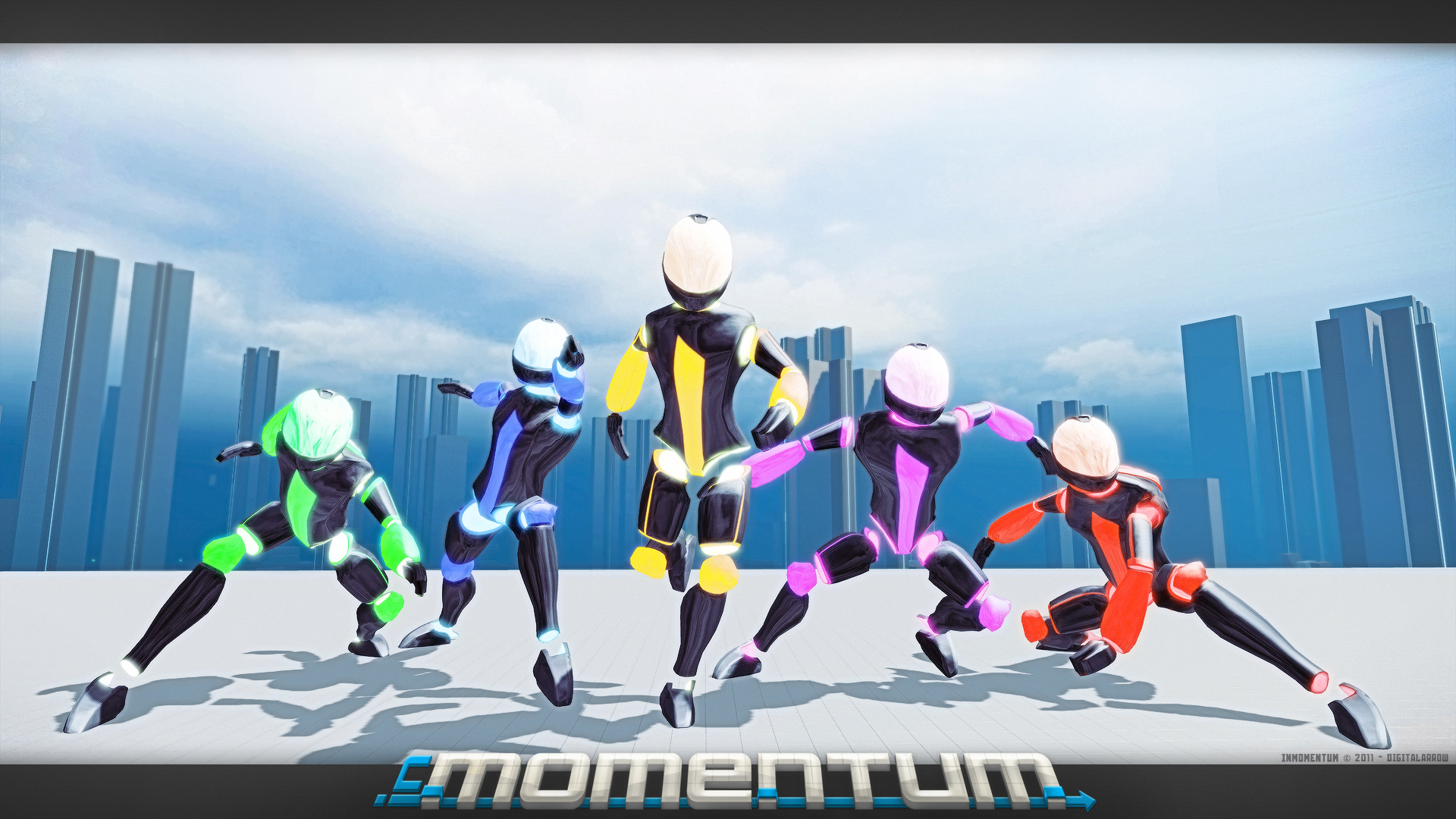 InMomentum is to feature character customization
Every proper kid has played "
The floor is lava
", or as I knew it, "Keep off the ground", at some point in their formative years. But Digital Arrow's upcoming
UDK
based game,
InMomentum
, is sort of like that mixed with a bit of parkour, a minimalistic and surreal science fiction setting and an uncanny ability to jump ten stories like an X-Man. Did you folks play Mirror's Edge? While it might seem obvious to compare the two, it would certainly be a mistake. Digital Arrow understands that movement is what made
Mirror's Edge
a good game, not combat. Stripping away everything but the essentials of movement, InMomentum is all about running, vaulting, bouncing, learning from your mistakes until you nail the "perfect" run, beating your last time, and in the case of the upcoming multiplayer beta, finishing before your opponent.
And while the art style could be compared to the
Mirror's Edge DLC
, I would venture to say it's much more than that. They've created an entire world with slick, brightly colored textures and I'm eager to explore that space. As nonsensical as floating, randomly placed blocks and towers are, it manages to invoke feelings of child-like wonder. Like some great and all powerful being created the world out of space-legos. And these space-legos are gorgeous. It's a sharp, streamlined gamespace and I have an idea that inspiration was drawn from a myriad of sources. I'm seeing a hint of Mirror's Edge, sure. But I'm also seeing
Marble Madness
,
Super Mario Galaxy
,
Super Monkey Ball
,
Warsow
and maybe even a hint
Kreedz Climbing Mod
for Half-Life 2. Who knows. It all seems to come together and it's obvious that Digital Arrow has a clear vision of their surreal, jumpy world, and are constructing it with taste and style.
Hit the jump for more information and some in-game footage.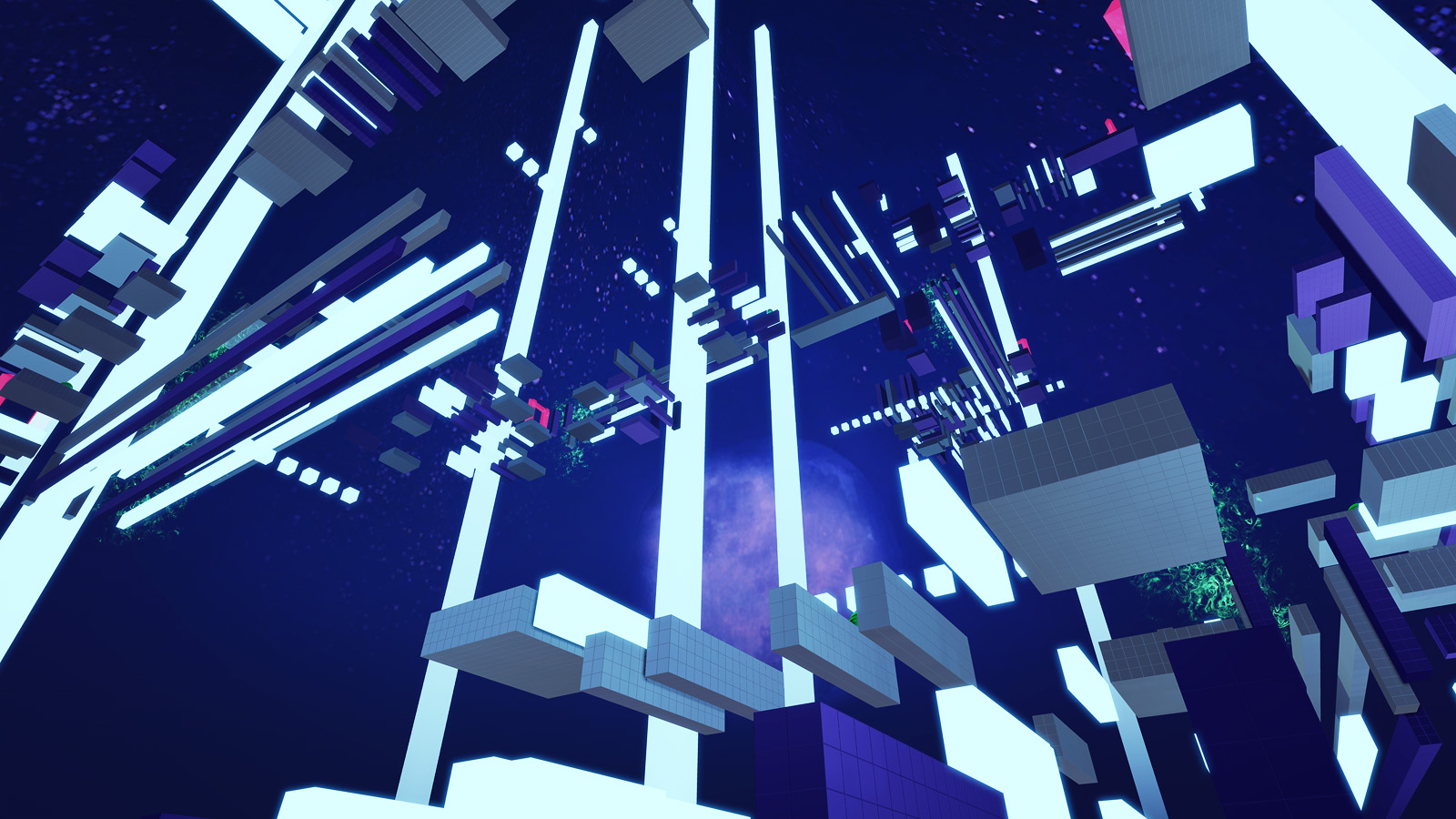 InMomentum is about navigating horizontal and vertical space
Here is InMomentum's description from Digital Arrow's site:
Momentum is a minimalistic / sci-fi platform racing game that challenges the players to think in both horizontal and vertical perspectives while racing each other or against the clock in a puzzle-like environment.
Sounds excellent, but is it InMomentum or just Momentum? Maybe it's only InMomentum while InDevelopment.
If this game appeals to you as much as it does to me, (since I'm a sucker for movement-based games), apply for the multiplayer beta
here
and let's do this!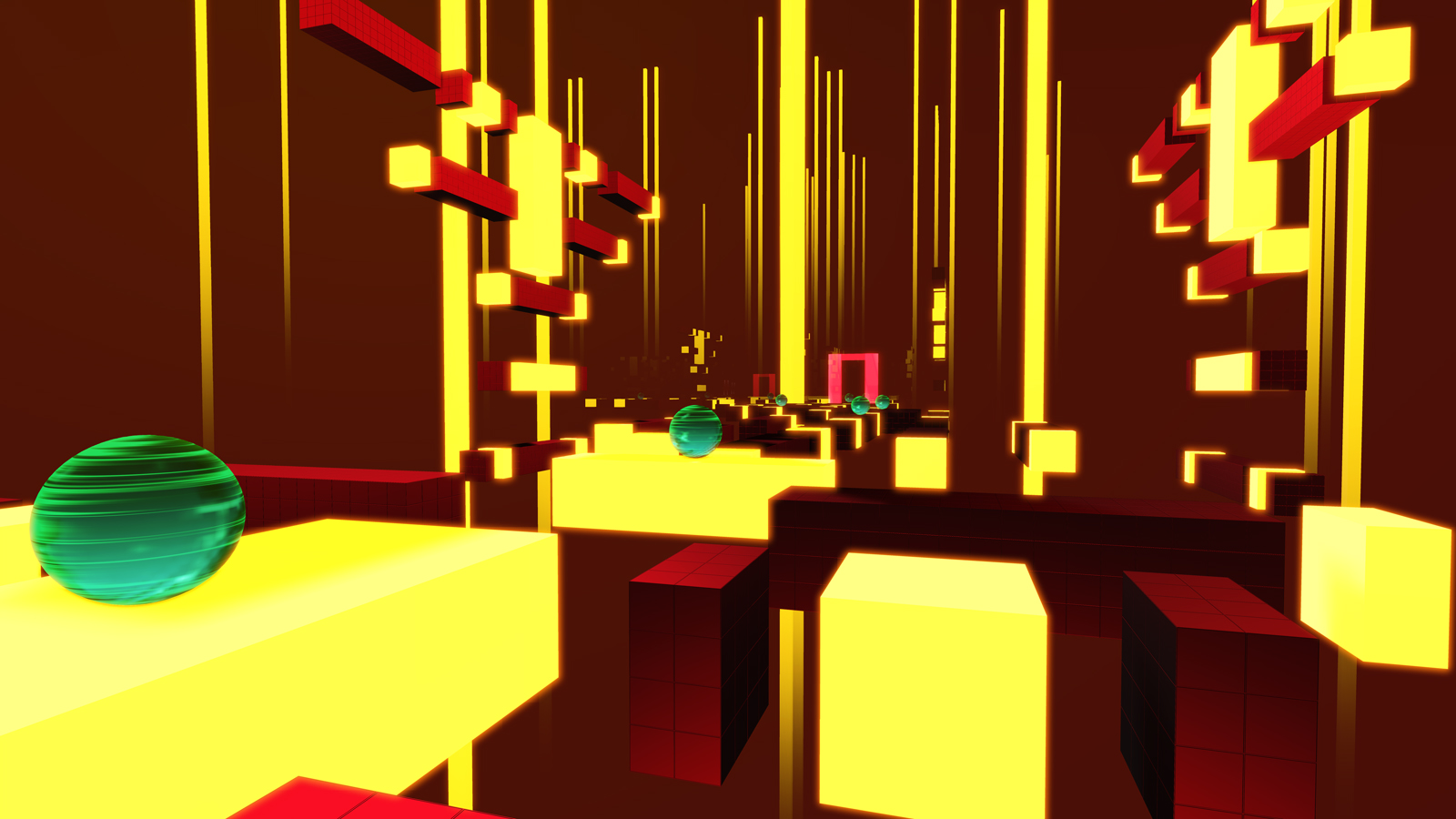 First person Marble Madness anyone?
And now for the promised video, some brand new footage off Digital Arrow's
youtube channel
:



InMomentum is set to release mid-July for Windows.